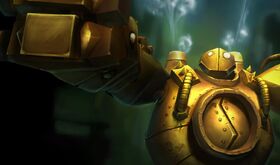 Blitzcrank is an awesome Steam Golem who has a really long arm and is a master of trolling, much like Count Dooku or Saruman. He likes to spend his time grabbing random bystanders and because of this he was hired by Jorgey to be his "Grunty Catcher".
Jorgey and Blitzcrank work in tandem to capture runaway Grunts or Grunts who have dishonoured REAAAACH!!!!. Blitzcrank also sometimes pulls in The Weakest Grunt at the end of each round for Jorgey's pleasure or when he can't be bothered to rappel down and snag them.
Blitzcrank, during his spare time, enjoys trolling people as shown in the video below.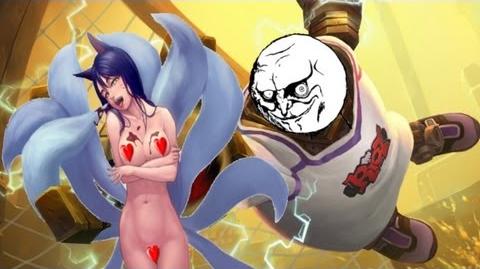 Ad blocker interference detected!
Wikia is a free-to-use site that makes money from advertising. We have a modified experience for viewers using ad blockers

Wikia is not accessible if you've made further modifications. Remove the custom ad blocker rule(s) and the page will load as expected.