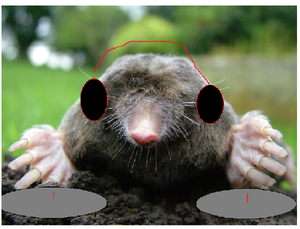 This guy is rad, its unreal. He used to just sit there, reading off powerpoints and shouting at people, but now he's a DJ in charge of an army of Mole Men who wont hesitate to boogie on down to any groovy tunage.
Mole, groove factor five, Yeah!
Quotes:
(Note: All of these are quotes taken from his actual DJ performances)
"Allow us to raise the roof of this fine establishment!"
"Put your hands in the air, and wave them like you lack the capacity to care!"
"This is one swingin' Party, Yo! Let us Boogie until the Sunrise makes us realise how late we've stayed up!"
"This next one is for all you lovers of 'music', I call it, 'music'!"