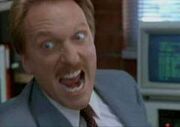 Edward Rooney is a crazy imbecil who just so happens to be the head of education of the League. He is the 'Supreme Headmaster', in charge of every school in the Galaxy.
If even one child is off for one day and their adbsence is not explained, he will personally hunt them down. No matter where they live, how far away they are, wat they are doing, he will hunt them until he finds them. He also rages a lot, and when he does he becomes a howling weirdo.
He also goes into fits of rage from time to time, because his staff are bigger idiots than he is. Despite this, he succumbs easily to fake phone calls, and he is the laughing stock of the children of the League planets.
Youtube Clip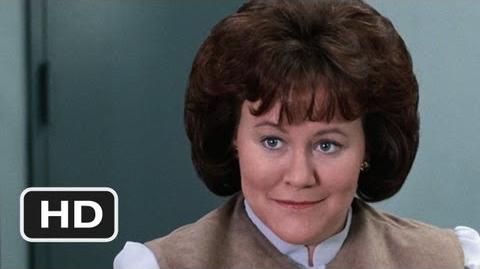 Ad blocker interference detected!
Wikia is a free-to-use site that makes money from advertising. We have a modified experience for viewers using ad blockers

Wikia is not accessible if you've made further modifications. Remove the custom ad blocker rule(s) and the page will load as expected.