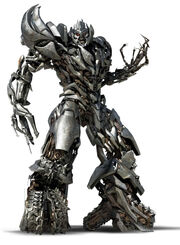 Megatron is a big hunk of losery metal. Not only is he beaten in pretty much any battle he has fought with Optimus Prime, on the off-chance he does beat him, he will just come back to life again. Poor Megatron.
But its not all bad. He does get to command a legion of insane, angry, suicidal and utterly overpowered minions. Shame his second in command is always trying to stab him in the back.
He has tried many plans at destroying the world, and killing Optimus and his gang of goodies. Because Megatron isn't that powerful, he often 'teams up' with other, more powerful idiots to form a 'team'. However, he either ends up betraying them or being betrayed himself.
Megatron finally repents after a renegade Autobot, Sentinel Prime, pretty much takes over control of his Decepticons. Megatron saves Optiumus's life by attacking Sentinel, and asks the two primes for a truce. All he gets for his trouble is an axe to the face from Optimus, who then proceeds to rip of Megatron's head and slam it into the floor.
Youtube Clips
Edit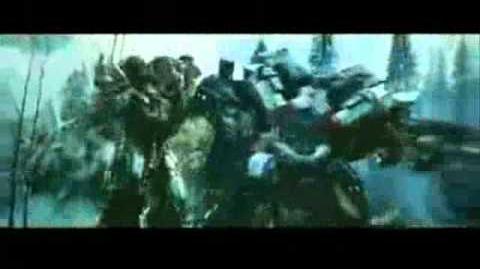 Ad blocker interference detected!
Wikia is a free-to-use site that makes money from advertising. We have a modified experience for viewers using ad blockers

Wikia is not accessible if you've made further modifications. Remove the custom ad blocker rule(s) and the page will load as expected.