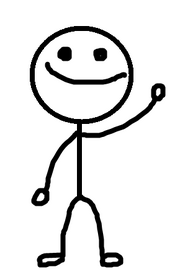 Sid is the rather dim sidekick of
Get-out-of-it-George
. Being of rather simple mind, Sid often gets the duo into trouble which George (or his hat) have to then reverse. This is not an ideal situation since they are part of one of the biggest crime-fighting teams ever to travel the Seven Galaxies, with the likes of
Super Bunny
,
Mace
and
Crazi Stan
on board. He carries around on his wrist a sentient watch, that has multiple gadgets. It is not, however, nearly as efficient as the Hat which George carries with him. It is, however, a lifetime companion and good friend of his.
Ad blocker interference detected!
Wikia is a free-to-use site that makes money from advertising. We have a modified experience for viewers using ad blockers

Wikia is not accessible if you've made further modifications. Remove the custom ad blocker rule(s) and the page will load as expected.