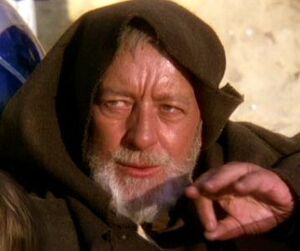 The Force is what gives a Jedi his power. Its surrounds us and penetrates us and binds the Galaxy together. Apparently.
There are different areas of the Force, each being unique and powerful. For example, Jedi can use aggressive force powers, but due to their nature they tend to use mainly defensive or passive powers like Mind Trick, Push, Pull, Sense, and Meditation. The Sith, however, have no qualms regarding anger and so liberally use powers such as choke, lightning, and drain.
Known Force users include:
Youtube Clip
Edit
Ad blocker interference detected!
Wikia is a free-to-use site that makes money from advertising. We have a modified experience for viewers using ad blockers

Wikia is not accessible if you've made further modifications. Remove the custom ad blocker rule(s) and the page will load as expected.