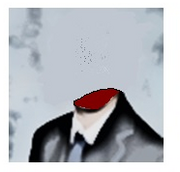 The Unknown is... just that. Unknown. No-one knows who he was because he was killed before anyone could get to know him. All we know is that he was a Rookie
Goodfella
who was one of the four who participated in the
Battle of Minas Music
. He was beheaded by
Host Chatee
before anyone could say anything.
His decapitation led to the Goodfellas being one man down for the whole Battle, and they continued to be so for the rest of the War on the Maths Mafia. However, the Goodfellas were dissolved by The Triad before the War finished so his place was never filled...
Ad blocker interference detected!
Wikia is a free-to-use site that makes money from advertising. We have a modified experience for viewers using ad blockers

Wikia is not accessible if you've made further modifications. Remove the custom ad blocker rule(s) and the page will load as expected.